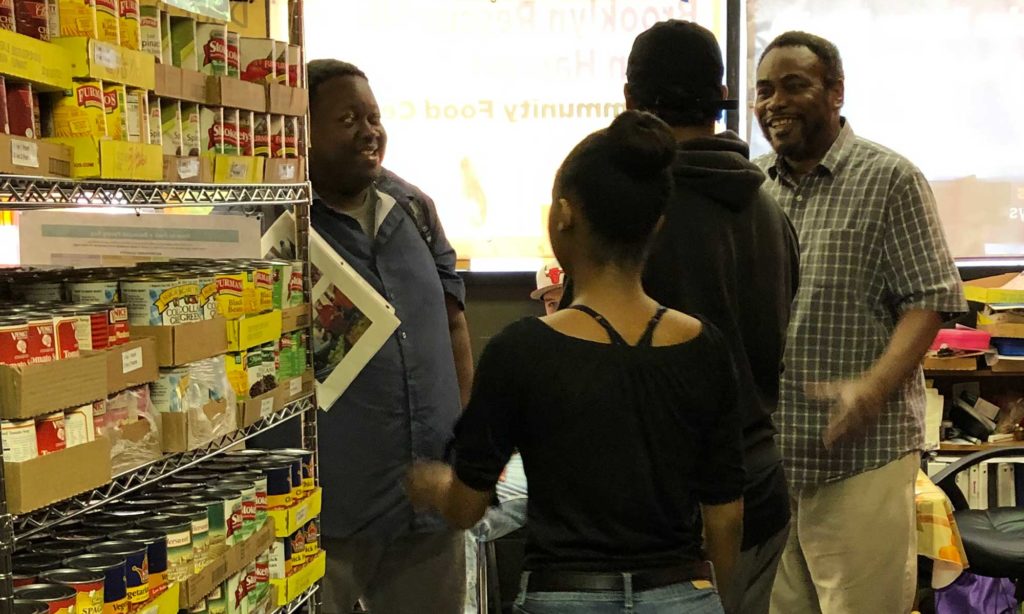 Your contributions to BRMUHC will help hundreds eat daily, and thousands fight hunger and poverty daily.
Brooklyn Rescue Mission Urban Harvest Center provides hope and encouragement to families fighting poverty and hunger.
Your gift is a way to make a difference in lives families this Holiday Season. In NYC, 1.4 million live below the poverty line, and nearly 40% are food insecure. Your gift of $25 or $50 will help families have food, warmth, and joy in their homes.
Just last week, we had a mother who had just given birth shop at the food pantry, a smile that her newborn gave me was impressive.  Our pantry program volunteers are encouragers, and we believe in feeding our pantry guests and giving them the best shopping experience possible.
Every day, we receive phone calls and visits from individuals and families who are hungry and distressed; they are worried about when the family's next meals are going be on the table.
Your contribution will impact many families this holiday season.  A $ 25 or $ 50 gift will help provide hundreds of families an opportunity to eat holiday meals at their dinner tables.