Mission 
Establishing a food chain at the grassroots level through leadership development, family services, and advocacy.
Vision
To build community pride, provide healthy provisions to our neediest residents, encourage youth empowerment and develop a communal culture towards land use and community health.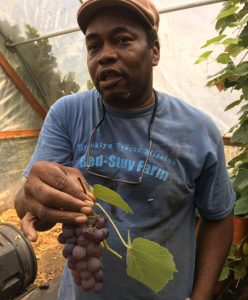 History 
Brooklyn Rescue Mission was founded in 2002 by a group of clergy and community workers with a vision to serve the hungry, hurting and homeless people of Central Brooklyn with healthy fresh food and clean warm clothing. The mission's founders helped many poor working families, predominately headed by low-wage earners, by providing food outreach and clothing assistance. Brooklyn Rescue Mission, Inc. was successfully formed and now assists families living in a community where many of residents are one paycheck away from homelessness.
Co-Founders Bio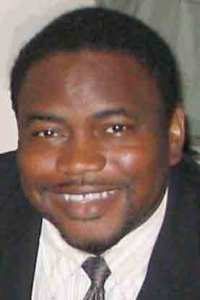 Rev. Robert Ennis Jackson is co-founder of Brooklyn Rescue Mission Urban Harvest Center Inc a grassroots social service program in Brooklyn. He has worked as a minister, community activist, and social worker in New York City for the last 29 years. The programming focus of the organization – Brooklyn Rescue Mission, is empowering community residents to improve their food system and create local food businesses and community jobs. BRMUHC has worked to empower youth for the last ten years in  Brooklyn to defeat poverty by gaining job skills and seeking higher education.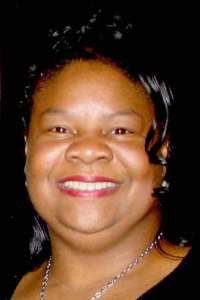 Reverend DeVanie Jackson  is a co-founder of the Brooklyn Rescue Mission Urban Harvest Center, the Bed-Stuy Farm & the Malcolm X Blvd Farmers Market an organization that promotes food justice, youth leadership, and hunger relief for Brooklyn Residents.
Food sovereignty is an equally important concept for Reverend DeVanie Jackson of the Brooklyn Rescue Mission Urban Harvest Center. In addition to running a food pantry, she and her husband run a community farm, which they view not only as a means of providing much-needed fresh food but as a tool for building food sovereignty at the community level, 'putting power in people's hands – the ability to see it, taste it and touch it'.
According to Rev. Jackson, 'People have a right to eat things they're accustomed to eating. This process for us has been about respecting the community and learning to grow for it'.
Rev. Jackson has also participated in exchanges with international farmer leaders, including hosting visits to her farm and participating in meetings on sustainable development at the United Nations.